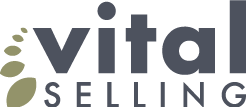 Boost Revenue With Sales Skills Training
Are you seeking to increase sales productivity? Is your team lacking the effective sales skills to get ahead of the competition? With these sales management training courses, participants are empowered to close deals and build lasting relationships with customers.
Whether you're interested in relating to customers, meeting clients' needs or boosting sales productivity with every incoming call, there is a course to meet your needs.
Find the right ones to increase your company's sales productivity.