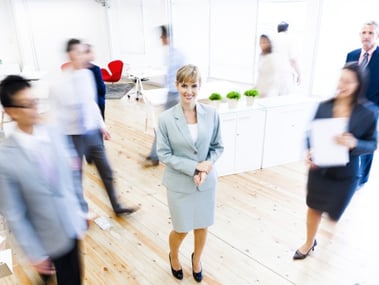 Whether it's dealing with miscommunication, lack of time or conflicts in the workplace, you face challenges daily that decrease your productivity. Ultimately, you want your team to run like a well-oiled machine, but so many challenges often get in the way.
Fortunately, a smooth-running business is easy to achieve when you master a few key management training skills.
Effectively Communicating
Few management training skills are as crucial to smooth daily operations as effective communication. Poor communication causes many of the productivity challenges you face. It's important to develop these communication skills through management training:
Maintain an environment of open communication – Transparency is key to keeping your employees loyal and comfortable with your leadership.
Be clear and concise – Keep your messages simple and easy to understand.
Listen – Communication effectiveness starts with the ears, not the mouth. Listen to your team members' concerns and feedback.
Save Time With Delegation
If you're looking for management training programs that increase productivity, make sure they include material on effective leadership delegation. Your managers have opportunities daily to delegate responsibilities to team members. Leadership delegation is an impactful skill to master and comes with key benefits such as:
More time for managers to oversee other aspects of daily operations.
Opportunities to nurture and coach employees with greater responsibility.
Process development for times of change, allowing operations to run smoothly even after managers leave or move up.
Resolve Conflict
If your employees are unsatisfied with their positions and conflicts arise often, you don't have the time necessary to monitor other aspects of your job. To increase productivity, be sure to offer management training in conflict resolutions, focusing on the following steps:
Identify conflict before it reaches the surface. Pay attention to tensions in the workplace and anticipate actions or changes that may cause conflict.
Address conflict at the source. If you see that particular workers are at the source of conflict, discuss the issue with them.
Use effective communication skills to mitigate conflict. Rational and calm communication is critical to resolving problems.
Keeping your workplace running like a well-oiled engine is easier said than done. But through effective communication, conflict resolution and delegation, a productive workplace is an achievable goal.
Finding a management training program that keeps your company running smoothly is an exciting endeavor. Contact Vital Learning today for a partner in your training program hunt.