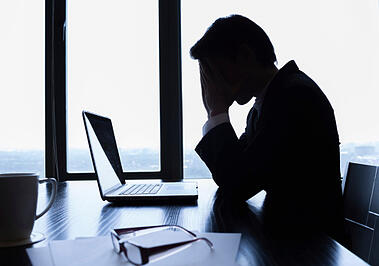 Are you struggling to develop your employees into managers quickly enough? After you invest in a management training program, you want to see the investment pay off – and your employees put those skills into practice.
Promoting from within your team comes with a number of benefits, including:
Preexisting familiarity with your corporate culture and processes
Higher job performance in a shorter time frame
Cost savings on internal training and orientation
Incentive for other team members to work hard for promotion
A display of team loyalty, which promotes employee retention
With so many advantages to internal promotion, choosing the right professional development program is paramount. To evaluate the state of your current training program, ask yourself these three questions:
Are all of the skills that your managers need to succeed addressed in your current professional development program?
Every company is different, with values and challenges that are specific to its industry and corporate culture. So, the management training program you rely on shouldn't be a one-size-fits-all solution. Unless they are equipped with the right professional development program, your employees will not be fully prepared to rise through the management ranks.
Some leadership skills training plans are simply a broad overview of a few areas, like communication or conflict resolution. To truly empower your employees, find a management training program that encompasses all of the skills your managers need to master, not just one or two. Once you find a general training program, build on those basic skills with courses that are specific to your company's needs.
Is your leadership training program the same old, tired one that every other company uses?
Investing in the right professional development program for your employees helps them become better managers, faster. It ensures that they're prepared for the job ahead of time. Unfortunately, many management training programs on the market are templates and may not fit the skill set your managers need. Look for programs with customization options. You still receive the essential leadership skills training, but you have the ability to include courses that focus on your specific needs. Personalized courses maximize the efficiency of a promoted employee in a new position.
Identify the abilities that your managers use daily, and prioritize courses that sharpen those skills. Do your managers communicate with their superiors regularly? Find a course that teaches employees to interact with higher levels of your organization. Are your managers responsible for leading projects with those on their team? Provide them with courses on project management as a proactive way to prepare them for the duties of a manager.
What happens when the course is complete?
Once your employees have completed their professional development program, what happens next? Just because they finished a course, it doesn't always mean they mastered the skill. Your training program may have ended, but the opportunities to learn and grow have not. Continue to develop employees' knowledge of the skills they acquired in their management development program. This allows for a quicker transition to their new role when promoted.
Also, don't make the mistake of assuming that any employee who's been promoted to the management team no longer requires management training. Provide management development programs for your current managers to prevent them from becoming complacent and to make them feel like valued members of the company.
Empower your managers to grow by selecting the right management training program for your company. Contact Vital Learning for more information on finding programs that meet your employees' needs.