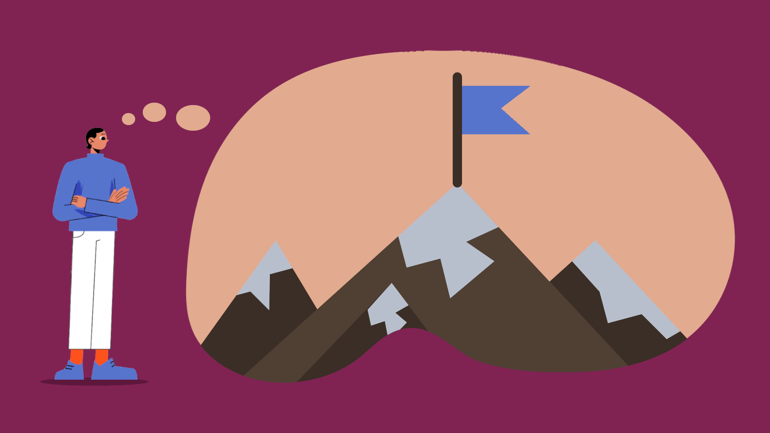 Professional development goals are essential for anyone looking to move their career forward. By taking the time to set and achieve professional development goals, you can put yourself on the path to success. But what kind of goals should you set? And how can you ensure that you'll achieve them? In this blog post, we'll answer those questions and more.
Setting and achieving professional development goals is an essential step for any ambitious person. Professional development goals provide an opportunity to continually grow, learn new skills, and advance your career. They should be challenging yet achievable and tailored to your own specific needs. When setting goals, consider both the short-term and long-term consequences of achieving them, as well as any additional resources you may need to reach them.
To ensure that you stay on track with your professional development goals, it's important to create a clear plan of what you want to pull off:
Determine What You Want To Achieve
Knowing what you want to achieve in your career is the first step to creating long-term success. To accurately determine specific goals, accomplishments should be identified that are specific, measurable, and achievable. Not only will this provide a road map for success and personal fulfillment, but it will also keep you motivated by highlighting what has already been accomplished along with future successes still to come. It is important to remember that making specific goals also involves defining who you are professionally and what kind of experiences you want to gain from your career. More importantly, particular goals help avoid ambiguities that can lead to unhappiness and frustration later. Knowing what you want to achieve gives clarity, purpose, and direction for the years ahead.
Create and Utilize SMART goals
Setting SMART goals is essential for all areas of life, from career development to personal growth. Utilizing this method ensures that each goal is clear and specific, making progress easier to measure. Additionally, it emphasizes building a timeline for completion and staying accountable throughout the process. Perhaps the most critical aspect of this type of goal-setting is focusing on being realistic and achievable while also allowing room for creativity and pushing boundaries. This allows an individual to stay motivated while continually building upon previous successes. Being mindful of one's objectives and utilizing proactive methods to reach them through the SMART system can result in incredible personal growth that leads to a fulfilling life.


Refer to our "3 EASY Steps To Set Performance Goals" blog to learn how to create S.M.A.R.T objectives and identify the resources required for achieving them. Without well-defined goals, it can be difficult to establish and reach S.M.A.R.T Performance Goals effectively.
Develop a Plan of Action
A plan of action is the key to achieving any goal and living a rich, purposeful life. When we have a clear idea of what needs to be done and when it gives us the confidence and direction to make positive progress toward reaching our desired outcomes. Taking the time to develop an effective plan of action requires some careful consideration. Start by breaking down our tasks into smaller, achievable steps; this will help us organize our effort better and keep us motivated throughout. We can also segment this plan into short-term goals with specific deadlines to maximize productivity and measure progress along the way. Making a plan of action allows us to act on things that once only dreamed of – it brings structure and clarity to everything we do.
Professional Development isn't Done Overnight
Professional development is something that cannot be achieved quickly and easily or accomplished overnight. It takes consistent effort and hard work over some time to develop the professional skills and competencies which employers look for in talented professionals. This can include learning new skills, obtaining credentials, and staying up-to-date with trends in the industry. However, it is important to remember that it is not just about acquiring new knowledge - this growth must also be internalized and applied in practice to create tangible improvements. Professional growth requires dedication to stay dedicated until you have realized your goals. While it may be painstakingly difficult at times, slowly improving yourself through professional development will pay off eventually, both in terms of career opportunities as well as personal satisfaction.
Reassess Your Progression
Sometimes it's helpful to take a step back and reassess our progression in life. Are we really happy with the decisions we are making? Unhappiness and discontent can be consequences of not paying attention to how far we have come, what our milestones and achievements have been, and reflecting on the lessons learned from the hard times and mistakes. Reassessing our progression allows us to live more consciously. Asking ourselves brave questions like: What is holding me back, where could I be happy, and what do I long for? Ultimately, this process can give us the insight to choose paths that bring us closer to our goals, dreams, and deepest desires.
What's The Takeaway?
The takeaway from this is that setting outlining your goals, crafting S.M.A.R.T Performance Goals, developing a plan of action, and taking the time to reassess your progression every once in a while helps us stay mindful of how far we have come and make better decisions for the future. These are all essential steps to achieving success in both our personal and professional lives.

Take our FREE interactive Professional Development checklist to help determine the goals you should focus on as a leader:


By having well-defined goals, staying accountable to them, taking the time to develop an effective plan of action, and engaging in consistent professional development, we can create a path forward that will bring us closer to our goals and dreams.