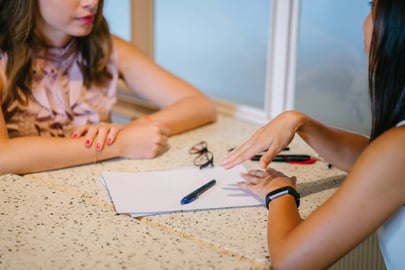 Managers want to provide helpful feedback to their team members. However, many managers struggle with how to structure that feedback. Whether a team member has difficulties or exceeds expectations, a manager's ability to provide effective feedback is a critical skill in which managers must be adept. Feedback provided effectively and tailored to the team member will motivate and help retain top performers and grow every team member.

The purpose of providing performance feedback is to support your team members' growth and improvement in their respective roles. Managers who provide feedback intended to maintain a team member's self-esteem and dignity improve the overall measurements and effectiveness of the team member.

What do you, as a team lead, gain from this? That's a valid question! Correctly and effectively laying out their feedback leads to:
What do you, as a team lead, gain from this? That's a valid question! Correctly and effectively laying out their feedback leads to:
An understanding of each other's expectations
Creating an open-door policy to voice concerns
Providing employees the tools to address issues before they escalate
Try as much as possible to limit the number of performance areas you discuss in one meeting. Speak with your team members individually and avoid lumping in team members who don't show similar concerns. Often, in an attempt to soften the criticism, managers will make the mistake of addressing a particular individual's difficulties in a team meeting, discussing the issue as if it is a whole team issue. Unless the majority of team members struggle with the same challenges, feedback should be provided to the individual.
After you've outlined what you intend to speak about to your team members,
Follow these FOUR steps in providing effective performance feedback:
1.

Establish a two-way street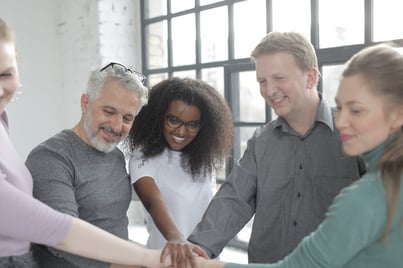 Create a space of equal respect to encourage the team member. Establishing from the get-go that this time being used can and should also be utilized by the individual to voice their concerns. When a particular concern is presented by the individual, simply absorb the concern and affirm that they are being heard. As each scenario will be on a case-by-case basis, assure some sort of action will be taken and looked into.
Be objective and don't retaliate
Never under any circumstance retaliate, especially after a concern is made by the employee. Doing so has the effect of making the individual also act in unfavorable ways. Altogether, simply acknowledge & understand the individual's personal concern.
2.

Don't be afraid to provide candid, direct feedback
Providing candid and direct feedback isn't always an easy conversation to have, however, withholding concerns due to its negativity isn't encouraged either.
Sugarcoating the context of your concerns and/or sandwiching your feedback with compliments to reduce the blow won't have the same ideal effects as being straightforward. Don't be reluctant to bring up an area in an individual's performance because of this.
However, proceed with CAUTION!
While being straightforward with the feedback, regardless of positivity, don't treat this as an opportunity to be overly harsh to the employee. Managers can often forget the positive feedback portion of these discussions and simply use the time to completely break down the employee. This isn't meant to fulfill a power complex but rather to create an inviting and safe space to relay constructive feedback.
3.

Explain the reasoning behind your employee feedback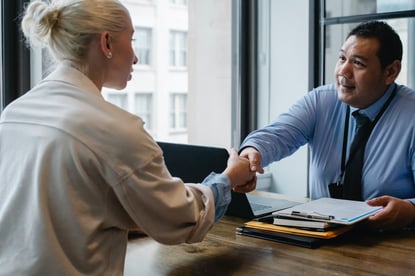 Schedule a time to meet with the individual to discuss your feedback. Reassuring throughout this meeting that the feedback you are providing is not meant to discourage in any way, but to collaborate.
Something to be wary about is the potential of personal discussions, beyond the scope of work, being brought up. Be ready for this. At the end of the day, your team members are humans & have individual lives that may be affecting their personal performance. Acknowledging this and showing support as much as possible from a managerial sense can provide a sense of relief and turn things around for both sides.
Ensure that the message being presented to the individual is to curb any future conflict between the employer and the employee. This creates a sense of equal trust that the individual can recognize and demonstrates that you, yourself can be a proactive manager.
4.

Provide the necessary resources to your team
After providing straightforward feedback, it would then be appropriate to acknowledge the individual's accomplishments. If at a point a sense of mutual understanding is met, offer mutual training opportunities for employer/ee in particular areas of concern.
Whether it's a particular skill at hand, external issues, etc… show a sense of support in order to understand each other's concerns effectively. This reaffirms to the individual that resources can be found at work.
Providing effective performance feedback is an invaluable skill all managers should have before stepping into the role of a leader. If you find yourself still struggling, that's completely fine. For further guidance on effectively laying out performance feedback, refer to our Leadership Essentials Series course: Providing Performance Feedback
What's The Takeaway
Providing your employees with a support system when addressing your concerns leads to effective feedback and will bring the intended changes to an organization. Not being afraid to provide candid feedback yet also ensuring it's not meant to harshly critique them establishes that improvement needs to be done.
Interested in reading more performance-related feedback blogs? Outlined in our "Performance Reviews: 4 Ways To Provide Constructive Feedback" blog, read more about additional ways to get positive feedback across.
Regardless, of whether a particular area of concern is minuscule or rather large to a workplace, learning how to properly communicate and provide your performance feedback is a crucial skill managers require in their skillset.