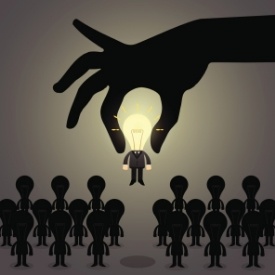 Do you see issues in your team's performance and think that management training could be the solution? Recognizing that you need a new training program isn't enough. For a commitment-based training program to achieve maximum effectiveness, it must speak to the typical problems your employees face and the management skills they currently lack.
While some training providers push off-the-shelf solutions, it's essential to find a professional development program that fits the specific needs of your company. Training doesn't have a "one-size-fits-all" application. Think of the training program selection process like purchasing a tailored suit: Once you find the right style, you have to customize the fit. Select a program that matches your goals, and tailor the courses to address your company's needs.
By identifying the issues you seek to correct on the front end, your choice of training programs on the back end becomes much easier. Examine the following areas of essential leadership skills at your company to determine which elements your management training program should focus on.
As you assess these areas within your organization, think critically about what your managers need in order to be truly effective, and use those insights as the building blocks for your commitment-based training program.
Want more insight into developing a commitment-based training program within your company? Download the free e-book now.